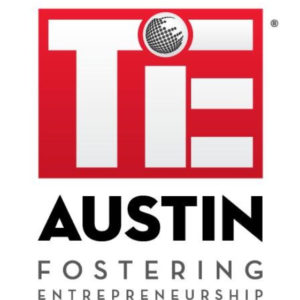 TiE Austin to feature Kiran Mazumdar-Shaw, EY World Entrepreneur of the Year 2020
Biocon Founder to discuss "Compassionate Capitalism"
July 13, 2020 Austin, TX – TiE Austin, the local chapter of TiE Global, the world's largest entrepreneurship organization in the world, is proud to announce that at its next webinar on July 29, 2020, the invited speaker is Kiran Mazumdar-Shaw, Executive Chairperson of Biocon, the largest biopharmaceutical company in India and one with a global presence in 120 countries.
Kiran is a pioneering entrepreneur who has been repeatedly named as one of the most influential women and business leaders in the world. She will be discussing Compassionate Capitalism, a term that she uses to describe how business entities can contribute to community development and improvement while still maintaining their profit motive. (https://www.linkedin.com/in/kmazumdarshaw/)
TiE Austin is also delighted to have Kerry Rupp as the moderator for this conversation. Kerry is General Partner of True Wealth Ventures, an Austin-based venture capital company that invests in women-led companies. Kerry herself is a trail-blazer in a traditional male-dominated industry and is helping women entrepreneurs break the glass ceiling. (https://www.linkedin.com/in/kerryrupp/)
"TiE Austin is thrilled to showcase a conversation between two leaders in business and entrepreneurship," said Jayshree Vakil, President of TiE Austin. "We are looking forward to an illuminating and entertaining discussion between Kiran and Kerry and are grateful for their participation in our webinar."
Information about the webinar and registration can be found at the TiE Austin website.
(https://hub.tie.org/e/-compassionate-capitalism-by-kiran-mazumdar-shaw)
About TiE Austin and TiE Global
TiE Global is a not-for-profit organization devoted to entrepreneurs in all industries, at all stages, from incubation through the whole entrepreneurial lifecycle. With a global reach and a local focus, the heart of TiE's efforts lies in its five foundational programs – Mentoring, Networking, Education, Funding, and Incubation.
TiE Austin is the Central Texas chapter of TiE Global and is committed to making the tools of entrepreneurship available to all segments of our community via active members and programs.
For more information, contact Tejal Sahasrabudhe at [email protected].