TiE Austin hosts events and offers programs year-round to develop and mentor entrepreneurs at all stages in all industries. Learn more about our initiatives below and connect with us to get involved.
TiE Austin Women – Vive Les Femmes Entrepreneurs (VLFE)
Be Bold, Be Impactful

Read More
TiE Austin local chapter competition for the Women-led startups was held on Tuesday, August 24th.
Congratulations to the winners!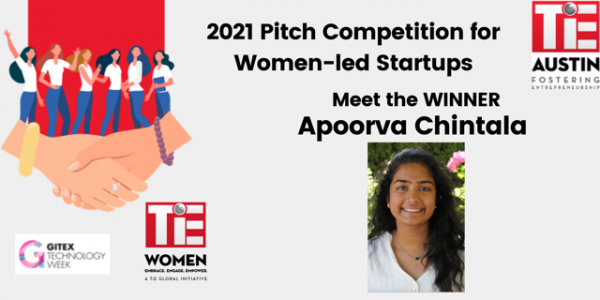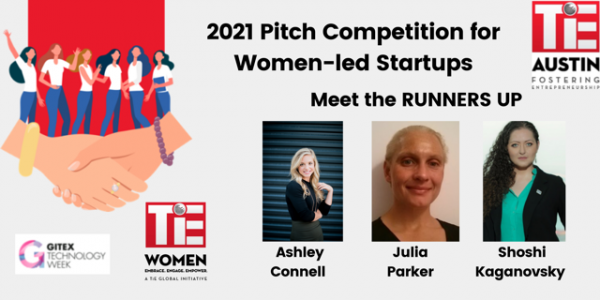 TYE – The Young Entrepreneurs
Be Inspired, Be Challenged

Read More
TiE Austin believes that today's young ones are talented and risk-takers. TiE Austin is here to empower them by offering the right skills and providing them with the right tools to build on their dream careers, professional growth, leadership savvy, and entrepreneurial abilities. TiE Austin will help high schoolers and college students build their confidence and abilities to create and innovate.
TiE Austin's TYE program is initiated to inspire and challenge students to become the next generation of entrepreneurs and business leaders.
By being a part of TiE Austin's TYE program, you will get an opportunity to
Learn business basics
Get an understanding of solution-based approach to problem-solving
Take your innovation idea/concept to the next level
TYE learning and mentoring are provided by real-life entrepreneurs. TiE Austin's wide network – locally and globally – provides connecting and networking opportunities and opens up access to internships and funding sources.
If you would like to successfully launch and scale your 'self', be a part of TiE Austin's TYE program.
TiE Austin invites all College/University students to participate at the TiE-U Global Pitchfest 2021. 
Congratulations to Apoorva Chintala, Clocr Inc.,
a TiE Austin student member
in reaching the
top 8
out of 1432 college entrepreneurs,
from 50 nations, 526 teams, and 27 cities.
Mentored, coached, guided and motivated by TiE Austin,
TiE Global University workshops, bootcamps, and mock sessions.
Stay tuned for 2022 announcements.
Visit this page often.
TiE Austin University Global Pitch Champions
Tejas Vakil
TiE Austin Angels
For Under-Represented Entrepreneurs, By Angel Entrepreneurs

Read More
TiE Austin will be launching the Angels initiatives for the 'like-minded' accredited investors to partner with other investors to be the premier pipeline of under-represented entrepreneurs. The mission is to connect top minority entrepreneurs with critical resources to bridge their funding gap. It will be designed to build a syndicate of angel investment opportunities for the TiE Austin Angels community.
TiE Austin Angel Investors will be able to invest in startups
With one minority founder or co-founder
That has raised less than $500K and seeking between $50K – $100K
Representing product with a scalable solution
Must have a working prototype
That is headquartered in Central Texas
If you express an interest in funding minority startups and /or being a syndicate partner OR need more information about TiE Austin Angels initiatives, please contact Tejal, TiE Austin's executive director.