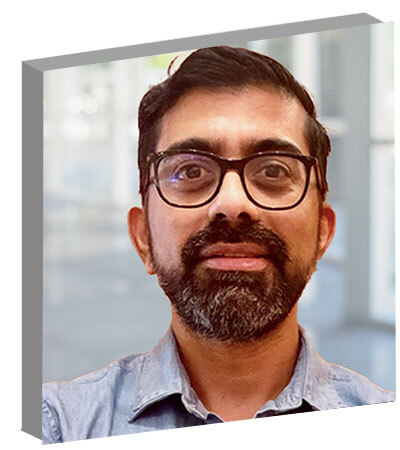 PRADEEP ITTYCHERIA
As a technologist and an entrepreneur with experience in Software Engineering Management, Product Management, Business Strategy, and Corporate Development — Pradeep has turned around companies and created value for investors through successful exits as a member of several management teams.
Over the last 23 years, Pradeep has led software engineering and products teams across different industries, including software services, life sciences, energy, and financial services. During the last ten years, he has focused on payments and financial services. The common theme across the companies he's worked with, and the reason that he was attracted to them, has always been: the company fills an unmet need. Be it B2B, B2C, or B2B2C, delivering products that satisfy this need and have a strong product-market fit. He has also looked for opportunities to build strong teams. Pradeep has had experience working in VC /PE funded as well as Public companies. He sees himself as a "product-first", "consumer-first" technologist. That means it is never about technology for the sake of technology.
Pradeep's sources of inspiration have evolved as his career has progressed. For over ten years, Dr. Jo Webber, who was his boss, showed him how a leader treats their teams – with respect and trust; she taught him how to lead with empathy while always expecting high performance. He has also picked up a lot from his own teams. Kasasa, his current employer, offers a culture that matches his leadership style perfectly.
Earlier in his career, Pradeep used to hold strong opinions about everything, trying to convince others from an anchored position even when the other person knew more. "A lot of this came from insecurity about the value I was bringing to a job." However, as he has progressed in his career, he has discovered the power of holding less rigid opinions. Adam Grant captures this well in his book "Think Again." This approach has been liberating for Pradeep as now he harnesses his team's strengths more effectively.
Even though Pradeep's relationship with TiE Austin is relatively new, he hopes to leverage it to drive business partnerships in the ever-growing Austin business community. He is actively involved with the chapter as one of the lead members of the TiE Austin Angels initiative.
Some sound Pradeepisms:
It's okay to fail. So don't let the fear of failure keep you from participating. I speak from my own experience; I have failed in my entrepreneurship journey, but I would do it again.
You do not have to do it alone.
Be kind; you have no idea what people are dealing with every day. Please spend some time to know people, genuinely show empathy for their challenges.
If you would like to be featured on TiE Austin's Member Spotlight page,
please contact [email protected]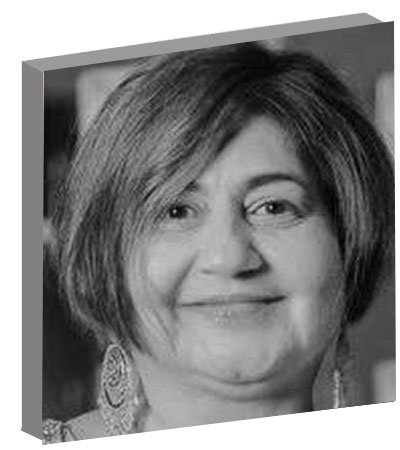 JAYSHREE VAKIL
A businesswoman, an artist, an entrepreneur, an investor, a leader.
These are some of the varied roles that Jayshree Vakil has had over her professional career.
Jayshree has been the President of TiE Austin since January 2020 and has led the successful transformation of the chapter by broadening its activities and stabilizing its finances. She credits her diverse experience with helping her tackle the challenges of resurrecting TiE Austin.
The Artist
Jayshree is an accomplished fine arts painter who has had international exhibitions of her work and an art gallery of her own. She started painting over 35 years ago and earned a B.A. in Fine Arts from the prestigious Sir J. J. School of Arts of the University of Bombay, India. Her creativity and original work in semi-abstracts has earned her a number of prestigious awards throughout her art career.
The Businesswoman
Concurrent with her pursuit of a degree in Fine Arts, Jayshree completed a B.A. in Economics from University of Bombay in 1979. She then came to the United States for graduate studies, earning an M.S. in Advertising from Northwestern University. This led to a successful career in Advertising, with senior positions at such global agencies as Ogilvy & Mather, DDB Needham Worldwide, and Wieden & Kennedy.
The Entrepreneur
In the early 1990's, Jayshree started her own full-service Advertising & Public Relations firm in Portland, Oregon, where she had a diverse set of clients – high tech, retail, manufacturing, fashion. After a break to raise a son and manage multiple family moves (including 3 years in the UK), in 2005 she entered the business sphere again as Co-Founder and Chief Marketing Officer of a technology startup, Transpond Global Solutions. Subsequently she started another Integrated Marketing Communications company in Austin, Texas – The Agency+. Her other entrepreneurial ventures include a commercial real estate firm and a FinTech startup.
The Investor
Jayshree has been an investor in numerous startups over the last 35 years. Starting with a magazine subscription business in the 1980's to a coffee-&-dessert house in the early 1990's through high tech, FMCG, and real estate in recent years, she has broad experience in working with entrepreneurs and helping them successfully navigate the early years.
The Leader
Over the years Jayshree has been involved with a number of community and charity organizations, especially in helping them with their fund-raising activities. She has chaired several large donor events, making them successful through her management capability and attention to detail, as well as an ability to charm donors.
She had been active in TiE Austin for several years before she decided that she could contribute to re-building the chapter's viability through focused initiatives and building the membership rolls.
As her term as President of TiE Austin comes to a close at the end of the year, she is looking forward to staying engaged with its activities, while at the same time being able to find more time for her painting and working with a FinTech startup that she co-founded.
If you would like to be featured on TiE Austin's Member Spotlight page,
please contact [email protected]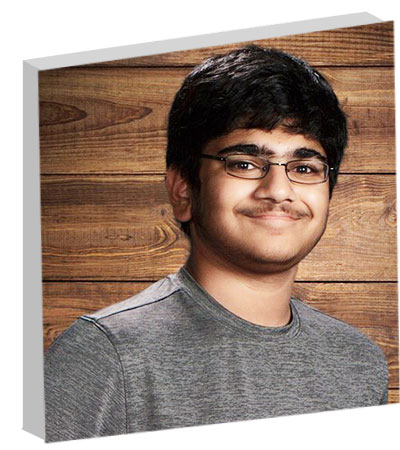 KARTHIK BHAGAVATULA
Co-Founder
The Three Masketeers
https://threemasketeers202.wixsite.com/masks
A Junior in High School, an Eagle Scout in the Boy Scout Program and an Entrepreneur!! At such an early age, what Karthik Bhagavatula has achieved, is remarkable! Karthik is a co-founder of The Three Masketeers, a non-profit organization that provides 3D printed biomedical parts to the needy.
During the COVID pandemic, understanding the shortage of the N-95 masks, and having the knowledge of 3D printing, gave Karthik and his friends (his co-founders and student partners) an opportunity to re-engineer and produce a 3D printed mask equivalent to an N-95 face mask standards established by CDC. The printed face masks and face shields were donated to immunocompromised community members and first responders. During this journey, as students, they were very honored to receive the First Lady's Rising Star Award and the Congressional certificate for their initiative.
"Giving our '3-D printed mask' to one of the immunocompromised patients when she needed a high efficiency mask to travel to her blood transfusion appointment was an inspiration to keep going with this non-profit venture of ours," said Karthik. In addition, "The Three Masketeers" has also been preparing, assembling and sending face shields to India and helping the medical community since the last Covid Delta variant surge.
Karthik's advice to other student entrepreneurs is … "Learn from your mistakes, and definitely prevent from happening it again. But do not be discouraged and give up at that point. You are never too young to help and embrace opportunities that come your way."
Karthik has been a student member with TiE Austin since July 2020. Immediately after that he was recruited as an intern for on-going maintenance by the chapter. Though just a Junior in High School, he is able to demonstrate skills in a variety of needed areas and always been willing to learn the required ones. Among these are competence in HTML5, WordPress, JavaScript, and CSS3. The workings of TiE Austin are such that sometimes require a quick turnaround on projects. Karthik has been responsive and thorough in his tasks, making the job a lot easier for the chapter. This is remarkable given the COVID situation and Karthik's regular school and other commitments.
Karthik's other hobbies are camping, watching TV shows, and reading books. How does he achieve it all? – By following his own guiding principle that influences and motivates him – "all for one and one for all".
What's next – The Three Masketeers are working on exploring advanced technology utilizing their own skills to help in the biomedical world. TiE Austin team is ready to foster Karthik with his new venture. We wish him the best!
If you would like to be featured on TiE Austin's Member Spotlight page,
please contact [email protected]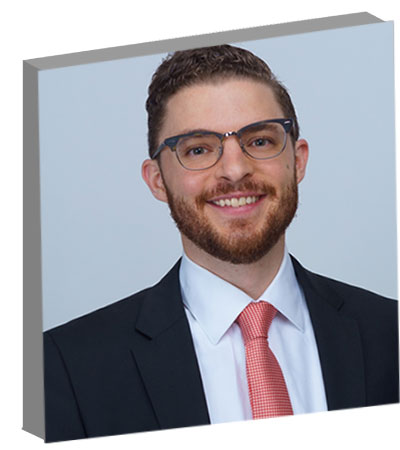 MATTHEW MYERS
Advisor | Business Owner | Lawyer | Partner
MW Law
https://www.mwfirm.com/
Involvement in different organizations and continuously learning is how Matthew Myers has become who he is today and continues to be! Matthew practices inbound U.S. and outbound global immigration law, with a focus on employment and investor immigration.
Matthew has been regularly recognized as a Top Attorney in Immigration Law by Austin Monthly and by Best Lawyers: Ones to Watch for Immigration Law. His father and mother were the first entrepreneurs in a long line of farmers, life-long "company men," and school teachers, so when he decided to leave an international immigration law firm last summer to start his own business immigration practice, TiE Austin was one of the first organizations that he decided to join due to its entrepreneurial focus.
Prior to starting the Immigration Section at MW Law, Matthew handled a high volume of inbound U.S. and outbound global immigration matters. For the better part of a decade he worked with individuals, entrepreneurs, investors, startups, Fortune 100 companies, and ultra-high net worth individuals, as an attorney with one of the largest international immigration law firms.
Matthew earned his Bachelor's degree in Economics and Spanish, graduating magna cum laude from Austin College, and subsequently obtained his Juris Doctorate degree from Baylor Law School. He currently serves as the Chair of the State Bar of Texas Immigration & Nationality Law Section, and he has served on the planning committee for the TexasBarCLE Advanced Immigration Law conference. Along with that, he is an active member of the Austin Bar Association on the Lawyer Well-Being Committee, the San Antonio Bar Association as Vice Chair of the International Law Section, the American Immigration Lawyers Association (AILA) on the Global Migration Section and University Committee, and the American Constitution Society Austin Lawyers Chapter Board.
Matthew hopes that he can share lessons learned from his own experiences with others and also learn from them. He would like to scale and grow his immigration law business within and outside the US, globally. He believes that his focus on customer service and ability to see things from a client's perspective will help him get there faster.
One of his favorite aspects of being a TiE Austin member is attending the monthly social events and building everlasting connections with other members. Matthew has a strong belief in relationship building, networking, and learning from others. "TiE Austin provides small businesses like ours an opportunity to partner with other members, and truly connect with them."
Per Matthew – history repeats itself and old styles and concepts resurface in a different way over time; he recommends scouring the past to see what might be relevant that can be applied, with learnings & additions, to the 'new market' today.
If you would like to be featured on TiE Austin's Member Spotlight page,
please contact [email protected]