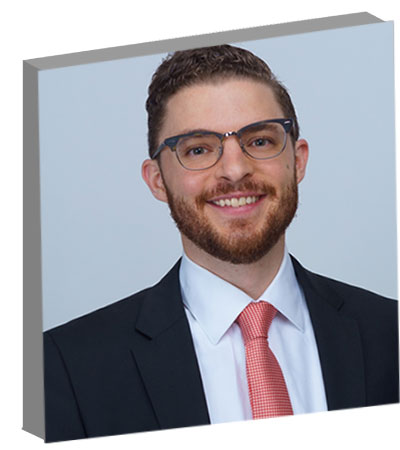 MATTHEW MYERS
Advisor | Business Owner | Lawyer | Partner
MW Law
https://www.mwfirm.com/
Involvement in different organizations and continuously learning is how Matthew Myers has become who he is today and continues to be! Matthew practices inbound U.S. and outbound global immigration law, with a focus on employment and investor immigration.
Matthew has been regularly recognized as a Top Attorney in Immigration Law by Austin Monthly and by Best Lawyers: Ones to Watch for Immigration Law. His father and mother were the first entrepreneurs in a long line of farmers, life-long "company men," and school teachers, so when he decided to leave an international immigration law firm last summer to start his own business immigration practice, TiE Austin was one of the first organizations that he decided to join due to its entrepreneurial focus.
Prior to starting the Immigration Section at MW Law, Matthew handled a high volume of inbound U.S. and outbound global immigration matters. For the better part of a decade he worked with individuals, entrepreneurs, investors, startups, Fortune 100 companies, and ultra-high net worth individuals, as an attorney with one of the largest international immigration law firms.
Matthew earned his Bachelor's degree in Economics and Spanish, graduating magna cum laude from Austin College, and subsequently obtained his Juris Doctorate degree from Baylor Law School. He currently serves as the Chair of the State Bar of Texas Immigration & Nationality Law Section, and he has served on the planning committee for the TexasBarCLE Advanced Immigration Law conference. Along with that, he is an active member of the Austin Bar Association on the Lawyer Well-Being Committee, the San Antonio Bar Association as Vice Chair of the International Law Section, the American Immigration Lawyers Association (AILA) on the Global Migration Section and University Committee, and the American Constitution Society Austin Lawyers Chapter Board.
Matthew hopes that he can share lessons learned from his own experiences with others and also learn from them. He would like to scale and grow his immigration law business within and outside the US, globally. He believes that his focus on customer service and ability to see things from a client's perspective will help him get there faster.
One of his favorite aspects of being a TiE Austin member is attending the monthly social events and building everlasting connections with other members. Matthew has a strong belief in relationship building, networking, and learning from others. "TiE Austin provides small businesses like ours an opportunity to partner with other members, and truly connect with them."
Per Matthew – history repeats itself and old styles and concepts resurface in a different way over time; he recommends scouring the past to see what might be relevant that can be applied, with learnings & additions, to the 'new market' today.
If you would like to be featured on TiE Austin's Member Spotlight page,
please contact [email protected]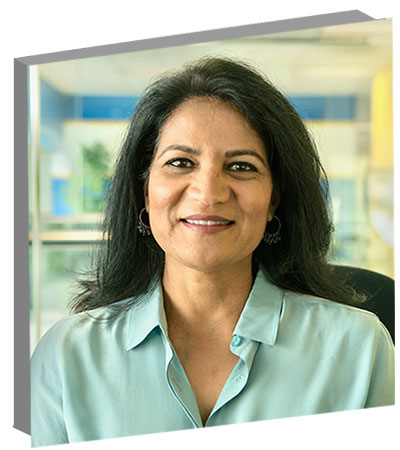 SUJATA JOSHI
Head of Finance and Business Operations
Entytle, Inc.
https://www.entytle.com
Sujata Joshi recently relocated to Austin from Palo Alto, CA where she and her husband spent over 20 years. The primary driver for the move was to relocate Entytle, Inc. closer to its customers and away from the ultra-competitive Bay Area market. Entytle was founded by her husband, Vivek Joshi, in 2014.
Sujata brings over 20 years of business, consulting and non-profit experience to her role as Head of Business Operations at Entytle. Her experience spans a number of functional areas – Operations, Strategic Planning, Market Research, Change Management – as well as industries – Financial Services, Network Storage, Pharma/Biotech. She took some time off to raise her 2 children, but eventually got back into the workforce as a change management consultant. When Vivek, her husband, started Entytle, he asked if she wanted to "help out" while she was in-between projects. Famous last words as she has been with Entytle full-time ever since! She has worn many hats over the years, and currently she serves as the Head of Finance, HR and Operations at Entytle. She received her BA in Psychology from the University of Virginia and an MBA from the University of North Carolina, Chapel Hill.
Having lived in the Bay Area for over 20 years, inspiration was all around her. Seeing companies go from the start-up stages to must-have products and services in their daily lives, she had a 'front-row seat' in the entrepreneurship arena. The possibilities seemed limitless. Also, hearing and sharing stories with their friends who were on the entrepreneurial journey as well was eye-opening, heartening and inspiring.
"The phrase that comes to mind when I look back at my journey is "what doesn't kill you makes you stronger". It sounds cliché, but as I look back at the challenges I have faced (both personally and professionally), I realize that each one could have produced very different results than the ones that actually materialized. The choices we each make in how to handle these moments can make or break us. Learning to bounce back from the set-backs, to learn from our mistakes and to focus on the bigger picture can help us overcome the challenges and come back stronger:"
-Sujata Joshi
Since last six months when she joined TiE Austin as a charter member, TiE has given her an opportunity to meet many new people with similar passions, interests and experiences that we otherwise would not have met in such a short amount of time. She is trying to become more active with the chapter as time permits.
According to Sujata, persistence, grit and resilience are the keys to an entrepreneur's success; they won't guarantee success, but one is not likely to achieve it without them. "Learn to handle rejection. Have a trusted partner or co-founder on the journey with you, if possible…it's always easier when you have someone to share the ups and downs with. One piece of advice which doesn't seem as obvious is that not all "funding" is created equally. Really look at who wants to invest in your company and decide if they will be patient, aligned with your interests and a valuable asset in achieving your company's mission."
Sujata says: "Walk the talk and practice what you preach. Set the example of what you want the values of your company to be through your own actions."
If you would like to be featured on TiE Austin's Member Spotlight page,
please contact [email protected]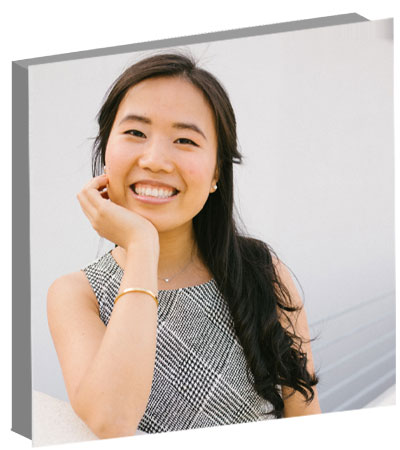 WEN ZHANG
Founder and CEO
INNW (If Not Now Wen) Consulting
www.ifnotnowwen.com
Wen's path to entrepreneurship is an inspiring story of overcoming obstacles, from teaching herself English via a cassette tape in rural China, to getting an entry into the U.S. for her post-graduate degrees, to founding her consulting business that supports startup entrepreneurs. She holds a master's degree in Marketing & Advertising from the University of Illinois Urbana-Champaign and an MBA from Duke University.
Wen has found success in both the startup and corporate worlds with software, hardware, and service-based business models. She has experience in launching new businesses, expanding into the international market, and scaling and managing a global enterprise. Currently, Wen leads a $320M yearly product portfolio for a Fortune 500 company while managing 400 sales teams.
In March 2020, when the pandemic hit, it provided Wen a great deal of time and space to reflect upon who she is and what impact she wants to make during her lifetime; thus was born INNW Consulting, six months ago, which she is building in parallel with her corporate position.
Wen's mission is to empower founders in growing and scaling their business. An example is getting new entrepreneurs to make the right start by helping to create a pitch deck that not only connects but also resonates with investors.
Wen says, "Entrepreneurs are the biggest dreamers, and I want to assist them to grow and scale their businesses so that their wildest dreams can come true."
According to Wen: it is okay to fail; the more important thing is how you manage to get up and show the world what you are made of. Wen's advice to entrepreneurs is simple, "Don't worry too much about making money yet, focus on how to make history … and … always under-promise but over-deliver!"
Wen is an active member of TiE Austin and works with individuals as well as teams on several programs helping the chapter to move forward and grow. She enjoys the involvement with TiE Austin and giving back to the community. "TiE Austin provides great value, from networking to mentorship and everything in-between. I am forever grateful … TiE Austin has helped me grow as an entrepreneur. I want my business to flourish and TiE Austin positively will help me with this."
If you would like to be featured on TiE Austin's Member Spotlight page,
please contact [email protected]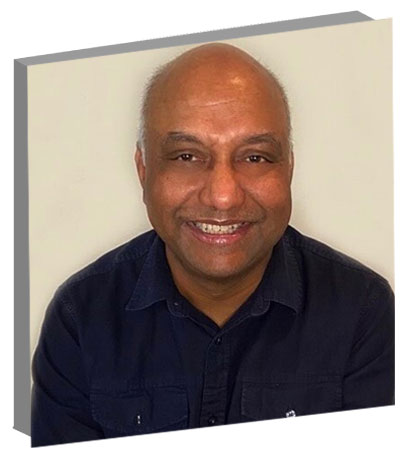 SATISH KAMBALIMATH
Founder and CEO
Predecir
https://www.predecir.net
Satish has over 25 years of experience in a vast array of leadership roles at IBM, AT&T Bell Labs, Lucent, Cadence and Niksun. He has held senior leadership positions at Fortune 500 companies as well as startups with a proven track record in taking emerging technologies from inception to market validation, customer acquisition and revenue growth. The turning point for him was when he realized that he is a technologist, solution evangelist and a marketer and not so much an engineer. The teaching element of evangelism is very gratifying to him personally. Predecir is his 4th startup venture; prior to that Satish was a co-founder at Axiom Propack Pvt. Ltd., which was acquired by Guala Closures of Italy.
Satish's inspiration comes from his own team where their trust and confidence in a cause bigger than themselves creates a ripple effect that catapults the entire team to greater heights than any single person could achieve alone. He believes that mistakes and failures are bound to happen in your entrepreneurial journey, however "fail early" is his motto, learn and grow. He compares his role as a founder and CEO to a conductor of an orchestra – where he as a conductor brings talent together and facilitates the making of beautiful music – the business.
Satish Kambalimath has been a member of TiE for over 20 years! He believes that TiE has helped him provide an ecosystem to learn from its network and grow as an entrepreneur. As a Board member of TiE Austin, Satish is actively involved in mentoring and guiding other entrepreneurs, especially the young ones.
If you would like to be featured on TiE Austin's Member Spotlight page,
please contact [email protected]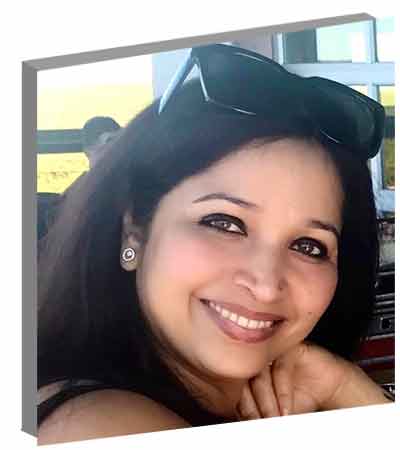 Bonnhi Chowdhury
Partner
Intelebee
https://www.intelebeellc.com
Moving to Austin, Texas and taking on the challenge of starting her own venture was a defining moment for Bonnhi. She came here with no connections, no prior knowledge of the city, or direction as to what she wanted to do with her skills. She took time to do research and figure out where she could apply her talents. Becoming an entrepreneur was the next step of her career. It was a key leap.
As an Intelebee partner, Bonnhi was closely involved in the development of the Proof of Concepts and Business Model to facilitate and implement client solutions. As a business analyst, her experience in IT management with reputable companies in varied industries was valuable as she made transition into Consulting and Services. She truly believes in the "power of a team" to achieve a determined mission. She gets inspired by her own journey and the challenges faced each day, to build success and achieve maximum potential.
"I don't believe in failures; I believe that one can either succeed or learn."
According to Bonnhi, TiE Austin provided her a platform to meet a group of extremely talented and enthusiastic group of individuals. "I would like to thank TiE Austin for giving me an opportunity to grow, learn and share. It is the feeling of being uplifted and empowered."
Bonnhi Chowdhury is an active member and was recently elected as one of Board of Directors of the TiE Austin chapter. "It has been an extremely enriching experience so far to interact with some of the greatest entrepreneurial minds in Central Texas. "
To fellow entrepreneurs …
… she would like to share from her own experiences of setbacks or "hiccups". They are more like speed bumps that slow you down. Many times within her own business, there would be moments of emotion when things did not execute the way they had been expected to. Looking back on those moments, she wishes she had kept her cool and kept chugging forward. Perseverance always pays off, especially through times of frustration!
… And she would like to advise that entrepreneurs become a part of the TiE Austin family… "no matter what your expertise in the business world, TiE welcomes you to its community and can expose you to new developments every day. By being part of TiE Austin, you will get access to invaluable resources and a group of entrepreneurs who will guide and support you at all stages. "
If you would like to be featured on TiE Austin's Member Spotlight page,
please contact [email protected]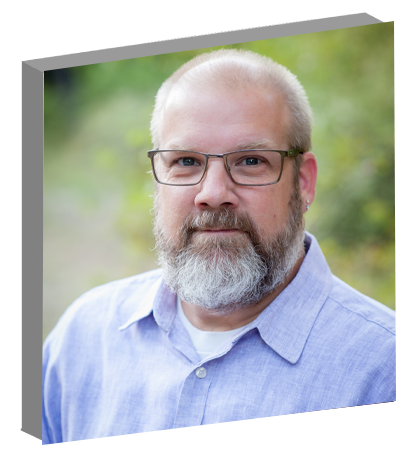 Will Simpson
Founder & CEO
Ten Eleven Twelve
https://www.teneleventwelve.com/
He is a "geek"!
Simpson started his business journey with his hands on the keyboard configuring servers, databases, and eventually website development. As he progressed in his career, he had the opportunity to lead a team, and VOILA, he had 'found his new puzzle' – people!
He quickly learned that he enjoyed building groups of folks and winning as a team much more than solving technical puzzles. Thus he branched past just technology to focus on the customer and larger business. He moved from corporate executive to coaching and consulting.
Ten Eleven Twelve, Will's coaching and consulting company – leverages Agile and Lean philosophies for companies and executive teams to move change forward by taking them out of their comfort zone. In addition to these services, the company offers a wide range of fractional and interim executive services.
Will's inspiration always came from home – his children and his wife. He always tries to take a breath and avoid finding the faults in others, in spite of it being challenging at times. "Learning comes from failure so I remind myself that this is a new opportunity not the end. It is important for each person to build out their own framework for a fail/learn loop. A key for me is to keep this loop as short as possible," says Will Simpson.
In a very short period of Will's association with TiE Austin as a charter member, he is appreciative of networking, speaking and facilitation opportunities that the organization has provided him with. He would like to be actively involved with TiE by helping and guiding the next generation of entrepreneurs. His advice to them is to remember that we are always better interacting with a diverse group of people. "Find and talk to folks who are not the same as you. Never stop learning and never settle for the status quo."
For Will, Integrity in all things is a non-negotiable principle and informs all other aspects of his business!
If you would like to be featured on TiE Austin's Member Spotlight page,
please contact [email protected]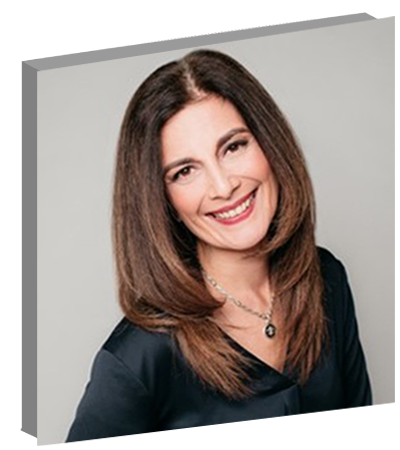 Marcela Bogado
Founder & Creative Director, Malleret Designs
https://www.malleret.com/
Malleret Designs was founded 19 years ago focusing on social and corporate events including weekly floral arrangements for homes and offices. Now there is also a concierge planning service added to the list of services that the company provides. Malleret custom tailors each event for its client, not only in the USA but also internationally. When she decided to take this risk by starting an event design company, it was to realize and fulfill her dreams of being an entrepreneur.
Marcela aims to capture the feeling of recalling "something cherished" through every event. She executes at a high level, but she always keeps the logistics on task, and every detail is kept on target and on budget.
"From architecture, art, fashion to nature I look at things completely different," says Marcela Bogado. "I'm passionate about learning from experience. I do take mistakes, doubts as an opportunity to analyze how it could be done differently and educate myself for the next time around, to do it right. There is always a learning opportunity, we constantly learn from our piers."
Almost a year ago, Marcela joined TiE Austin as a Charter Member. She wanted to meet the community of entrepreneurs with rich and diverse background from whom she can learn from and network with. She hopes to share her journey as a minority woman entrepreneur and continue to inspire and support others with their own individual and personal journeys.
Her advice to fellow entrepreneurs: "Surround yourselves among other entrepreneurs and mentors who can guide you and share their experiences with you, even if they are from different industry. Teamwork, accountability, commitment, grit and compassion are all very important but always put customers first."
"TiE Austin opens up opportunities for me to give back to my community, teaching others to do what I love the most – create and design innovative solutions for our customers through events."
If you would like to be featured on TiE Austin's Member Spotlight page,
please contact [email protected]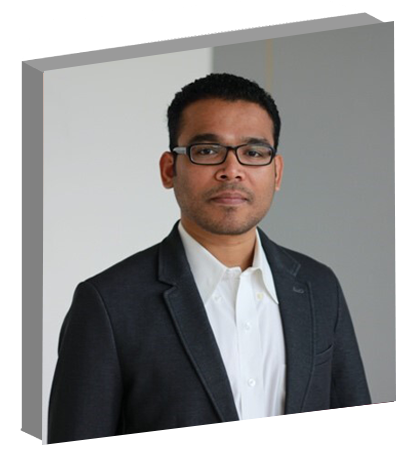 Shrini Neshangi
Capella Commercial
https://www.linkedin.com/in/neshangi/
Shrini's background is in technology. After securing his Master's degree from Kansas State University, in Computer Science, his work path included consultancy helping large corporations such as Accenture and Deloitte working on major and important accounts at Federal and State Government levels and Department of Defense. In 2006, since he moved to Austin from DC, he has never considered to relocate again, that is moving away from the Live Music Capital of the US.
"I enjoy working on different investment options – startups, real estate, stocks," says Shrini. "Right commercial investments at right times can be very lucrative." He uses this advice for himself as an investor and has been able to grow diversifying into much larger projects.
Shrini finds his inspiration from a natural curiosity – constantly learning new skills and coming up with different ideas. This is what made him walk away from the 'golden parachute' in his previous consulting job and find his wings to fly as an entrepreneur. "I always take responsibility for my own actions and try not to repeat it."
Since his membership with TiE Austin, he's met many 'like-minded' individuals and have been able to exchange many ideas. This is what he likes about the TiE. "You, yourself, have to take initiative in seeking out the right contacts from within the TiE community. TiE provides the platforms and opportunities, but then it's up to you."
Shrini is an active charter member of TiE Austin and he is constantly encouraging others to get involved with the chapter. He is a part of the TiE Austin Angels initiative taskforce since the start. His advice to other entrepreneurs — "Believe in yourself and do not look to others for affirmation. It does not matter how many times you fail, if you try enough, you will succeed. Be persistent."
If you would like to be featured on TiE Austin's Member Spotlight page,
please contact [email protected]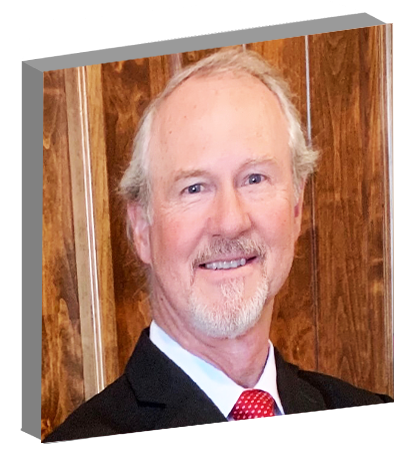 Jordan Watters
CEO, Libre Technologies, Inc.
Founder, Iron Wolf Ranch & Distillery
From his childhood years, Jordan has been inquisitive and loved to create and build things. His father, an accomplished engineer, was his encouragement and inspiration. And beyond that Jordan's own fascination and curiosity about product designs and presentation led him to incorporate creativity in his ventures. He believes that great products are about the total 'customer experience'.
During the early days of his career, as a young engineer in technical marketing, Jordan had an opportunity to meet, present and participate in meetings with top management at the Board Room level. From that point, Jordan knew that he was going to "travel in space" … not just be an executive. He wanted to make a greater impact and shape the business world differently as an entrepreneur.
Libre Wireless Technologies was founded by Jordan in 2013. The company provides technology solutions enabling voice and AI applications with unique embedded hardware and software. Its scalable platforms enable a host of diverse applications. Iron Wolf Distillery offers unique and diverse craft spirits – all hand crafted on location, in Spicewood, TX. A diverse collection of award-winning spirits – Bourbon, Gin, Vodka – is created from premium and natural ingredients and all imbued with an added touch of Texas.
"I have always set a very high bar for achievement. This is my ultimate driver. There is always doubt and failure, a common theme for any entrepreneur. But focusing on the milestones for my business gets me through my own doubts along the journey. I quote the famous Nietzsche … That which does not kill us makes us stronger! "
My advice to younger, upcoming entrepreneurs — "never give up, be nimble, smart and flexible. Passion is critical to your success."
My advice to my fellow successful entrepreneurs and business executives – "Become more involved with the next generation of entrepreneurs, give back, invest in them, consult and guide them."
"TiE Austin offers just this. I am able to meet and connect with a new set of very bright people and have been able to offer guidance to students and upcoming entrepreneurs through the chapter's mentorship program," Jordan Watters.
If you would like to be featured on TiE Austin's Member Spotlight page,
please contact [email protected]
Georgina's entrepreneurial journey started through her career in creative photography running her own small content business. She was looking to pivot into the design and tech space. And that's when fate brought her together with Albert and Abigail, her co-founders of Blended Sense. "It was a perfect next step for me to utilize my previous experience to make an entry into the technology space and still utilize my creative side."
Having gone through both success and failure has made Georgina more passionate about her vision and mission. The most rewarding moment for her was beta release of the web app which she has designed and created for Blended Sense. "You will never find success if you don't fail and pick yourself back up along the way," says Georgina.
Georgina values TiE Austin in providing her connections with other like-minded people. She also thanks TiE Austin for the opportunities it provides to learn, educate, and grow within her own business domain. She hopes to get more involved and participate greater with TiE Austin and its offerings in the future.
Georgina's advice to upcoming entrepreneurs is – "Don't be afraid to ask for help. Lean on your advisors and team members. Surround yourself with people of all kinds of backgrounds and experiences. Lead by example. Establish and follow your core values, like you are following to head towards the north star!"  In her opinion, no one succeeds in business by standing alone.
Georgina is looking forward to growing Blended Sense and scaling the company product and offerings nationally over the next couple of years.
If you would like to be featured on TiE Austin's Member Spotlight page,
please contact [email protected]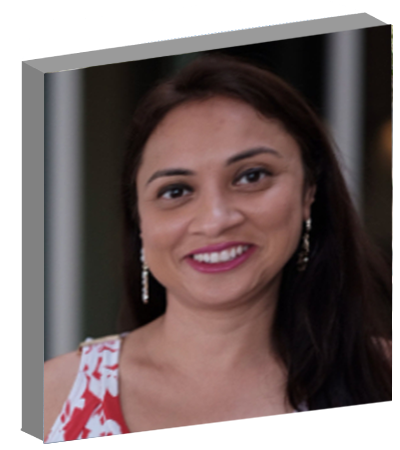 Tejal Shah Sahasrabudhe
Executive Director
Tejal has been the Executive Director with TiE Austin for 2 years now. She joined the chapter at the low point when it was in the doldrums, right after her short internship experience with Austin Technology Council. "Year 2020 has been much different. Not only I learned about entrepreneurship and business in general but also how rapidly businesses evolve at different stages," Says Tejal, "I had to do this while learning proper business practices, at a very fast pace, and wearing & switching through a lot of hats. Thank you, TiE Austin."
Tejal has an MBA from Concordia University, Austin. She has two children, enjoys experimenting cooking different cuisines and learning about different cultures that influence these cuisines.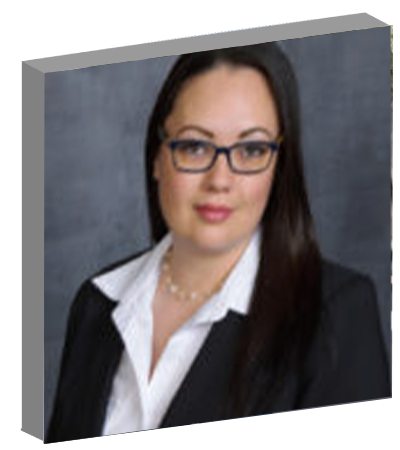 Jo Anne Gibson
Associate
One of the key members of the TiE Austin team, Jo Anne was recruited by TiE Austin as an associate in February 2020. An entrepreneur herself, with experience having worked with small startups and growing businesses, Jo Anne came on board with strong communication skills and 'zest'. Her enthusiasm made TiE Austin's Young Entrepreneurs initiative launch easier. Her people skills are noteworthy – a very important skill that helped inspire students to start their journey towards becoming the next generation of entrepreneurs and business leaders.
"I love mentoring and guiding the younger generation as they explore their passions via startups," said Jo Anne, "Both of my kids, ages 13 and 9, and myself, are entrepreneurs. I love helping my kids build their businesses and watching their eyes light up with excitement as they learn to be creators.
Sonali Khosla
Associate, Graphic Designer
Sonali, TiE Austin's graphic designer was indispensable to the chapter's new cohesive branding with her fresh and modern graphic designs. Her talent instituted TiE Austin in reintroducing the identity for Vive Les Femmes Entrepreneurs (VLFE) – the TiE Austin women program. Her design skills made the launch of the TYE initiative for the students and TiE Austin Angels program introductions possible with a strong and bold identity. Sonali holds a Bachelor of Science from the University of Texas at Austin.
"I enjoy working as a graphic designer for TiE Austin. Design is something I have always been passionate about, and I love getting creative to bring different projects to fruition."
Even though Dana has numerous years working with startups, she is actually not an entrepreneur, per se. Think of her more as a builder at MassChallenge – helping startups find the right missing pieces to reach that next bump up in growth. MassChallenge is a global, zero-equity, not-for-profit accelerator that mainly nurtures high-potential early stage startups across all industries. The thin red line in Dana's career is being able to help bring wild and bold ideas to life for many of these entrepreneurs. Her superpower is to partner with bright, passionate creative thinkers that have dreams of reshaping the future, and then breathing life into their visions.
"I think too many entrepreneurs have decision whiplash which impacts the business outcomes and the team morale. Remain agile in your execution, but steadfast on your goal by giving it a minimum timeframe of 90 days to play out."
Becoming a TiE Austin Charter Member seemed like a natural fit for Dana. She explains, "for me it was the opportunity to join a group of smart, like minded, goal oriented humans that want to create a better world. What better way to do that than by working on the TiE Austin Angels initiative, the funding, and syndication opportunities that surround it?" She also looks forward to being a part of TiE Austin's Women's initiative – Vive Les Femmes Entrepreneurs.
"I've been blessed to have the best female mentors in the innovation, startup, and ventures communities. They have all given me platforms to step up to the plate and grow."
So what does the future hold for Dana? She's looking forward to leading marketing efforts across all U.S. based accelerator programs and building world-class branding initiatives. In addition to her career goals, she also has a core set of beliefs that you have to leave room for yourself in life's journey. She and her husband are also looking to adopt in the next 2-3 years. "We're spending a lot of our energy on building our family," says Dana, as she smiles warmly at the thought, "I'm a builder, remember!"
Regardless of what life throws at her, Dana is always redefining her definition of internal power, it could be hitting career goals, such as founding and leading a TEDx team, or hitting personal goals, like squatting over 700 lbs, or being a kidney cancer survivor. It is this kind of confident strength that entrepreneurs look for in a leader that can help them build their startups and help them create a better world.
If you would like to be featured on TiE Austin's Member Spotlight page,
please contact [email protected]