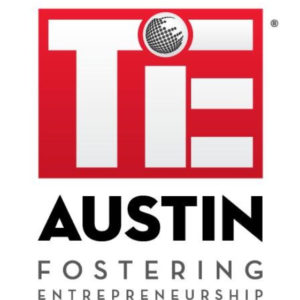 TiE Austin forms partnership with MassChallenge Texas
Two not-for-profits join hands to nurture entrepreneurship
Austin, Texas, June 22, 2020 – TiE Austin, the local chapter of TiE Global, the world's largest organization that fosters entrepreneurship, has opened up more opportunities for entrepreneurs in Central Texas by forming a partnership with MassChallenge Texas (MCTX), an organization with a similar goal of making it as easy as possible for entrepreneurs to launch and grow new ventures.
TiE Austin and MCTX will open their respective networks to new startups. In addition, the two organizations will cross-promote and co-host events to provide education around startup best practices across a range of topics including funding, scale and operations, and marketing.
TiE Austin was founded in 2000 with the goal of promoting the growth of entrepreneurship in Central Texas via forums on key topics, education and networking events, and access to potential investors and incubators. As part of TiE Global, which is in 62 cities and 19 countries, the Austin chapter provides access to resources and visibility on a worldwide basis.
"We are delighted to have MassChallenge Texas as our chapter's partner," said Jayshree Vakil, the president of TiE Austin. "We are looking to bring new energy and fresh ideas to help TiE Austin meet its key objective of fostering entrepreneurship in Austin and Central Texas.
Together with MassChallenge Texas we will expand the entrepreneurial footprint and impact in the Austin community."
MassChallenge Texas, the MassChallenge's fifth global and second domestic location, launched with the singular purpose to make Texas the best place in the world to innovate. In doing so, the program brings together best-in-class resources from across Texas with MassChallenge's global network to support entrepreneurs as they launch and grow new ventures, all for zero-equity and no strings attached. Since its inception in 2017, the MCTX has worked with 181 startups, who have raised $74M in funding, generated $31.6M in revenue, and created more than 6,000 jobs. They recently launched their 2020 programs in Austin and Houston supporting a group of 114 startups from all corners of the world virtually.
"MassChallenge Texas and TiE Austin have complimentary goals in advancing entrepreneurship in a meaningful way across Central Texas," said Mike Millard, Managing Director of MassChallenge Texas. "This partnership has the potential to help groundbreaking startups plant roots and thrive in today's rapidly changing global economy. We aim to create an empowered ecosystem with the resources to help startups, partners, and investors maximize their impact."
About TiE Austin and TiE Global
TiE Global is a not-for-profit organization devoted to entrepreneurs in all industries, at all stages, from incubation through the whole entrepreneurial lifecycle. With a global reach and a local focus, the heart of TiE's efforts lies in its five foundational programs – Mentoring, Networking, Education, Funding, and Incubation.
TiE Austin is the Central Texas chapter of TiE Global and is committed to making the tools of entrepreneurship available to all segments of our community via active members and programs.