Women Wealth and Wisdom Worskhop!!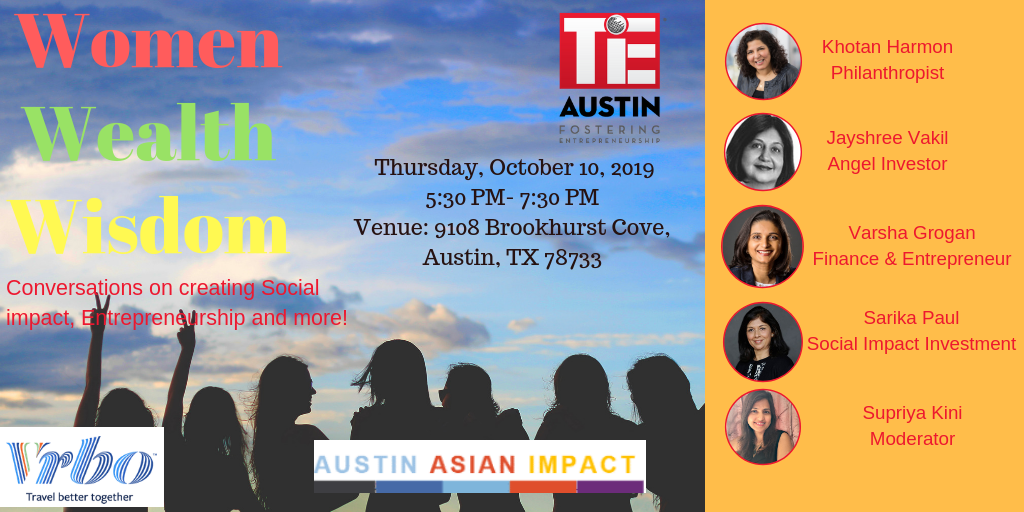 Join TiE Austin's October Women's Event!!! Learn about Social Impact Investing led by successful women.
About this Event
Join TiE Austin for the October Women's Event!!
Come join us for a discussion on "Engaging Women to learn about social impact investing": Learn how to be comfortable talking about finances, investing, Angel and V.C. Investing, Social Impact Investing, and Entrepreneurship from successful women who will share their journey and answer your questions.